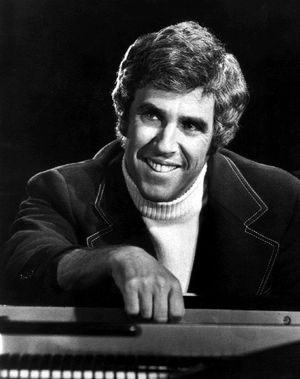 Get updates and previews on my new CD, I Owe It to Dakota with  Special Offers, singles' drop dates, videos, interviews, virtual concerts and much much more.
We are excited to announce the brilliant new album, I Owe It to Dakota from vocalist Mharlyn Merritt
The single, Make It Easy on Yourself, composed by the late Burt Bacharach with lyrics by Hal David, drops on Burt Bacharach's birthday, May 12, 2023
The Dakota in the album title is classically trained jazz vocalist Dakota Staton. Ms. Staton gained international prominence with her 1957 debut album The Late Late Show on Capitol Records. Even as her star began to rise it started to fade because of the shift in the music industry from the sultry Jazz diva to the perky Pop princess. Dakota took no notice, planting her feet firmly in both camps, while infusing both with a hot bluesy flavor. She recorded nearly 30 albums on several major labels. She has influenced female vocalists as divergent as Nancy Wilson and Chaka Khan by single-handedly bridging the gap between jazz and pop music - yet 16 years after her death at age 76 she remains virtually unknown.
Call it karma, or the perfect alignment of the celestial bodies, this is what it felt like when internationally acclaimed, bassist and producer, Jamaaladeen Tacuma (JamAll Productions) reached out to his friend of several decades, vocalist Mharlyn Merritt with the idea in mind for an album that would pay tribute to one of Jazz's forgotten ladies. As they traded names over the phone, they both blurted out "Dakota Staton" at the same time and it was on.
Mharlyn Merritt is the daughter of the late legendary Jazz bassist/Composer Jymie Merritt who worked with many A-List Jazz artists including Art Blakey and the Jazz Messengers, Max Roach, Dizzy Gillespie and Billie Holiday. When Ms. Merritt was six months old, Billie Holiday bottle fed her between sets when Ms. Holiday was performing at the Club Harlem in Atlantic City. Mharlyn's mother related this story to her many years later, but Ms. Merritt has no recollection of the event. Ms. Merritt's musical family includes her brother, Mike Merritt, a world-class bassist in his own right, who became a familiar face to late night TV viewers as part of the outstanding band on Conan O' Brien's talk shows.
Mharlyn is the recipient of a National Endowment for the Arts Fellowship in Jazz Performance. Her voice has been part of backing vocals for numerous artists from the Disco Era such as Blue Magic and Fat Larry's Band, which is how she met Mr. Jamaaladeen Tacuma; they were young and hungry Philly artists working hard to learn their craft and make memorable music. Now, this collaboration between two Philly favorites has yielded a powerful single, Make It Easy on Yourself, from the album, I Owe It to Dakota. 
The single, Make It Easy on Yourself, composed by the late Burt Bacharach with lyrics by Hal David, drops on Burt Bacharach's birthday, May 12, 2023.  The sublime convergence of Burt Bacharach and Dakota Staton with the song Make it Easy on Yourself is a magical one. The two have more in common than you would think. They both were classically trained. They both loved Jazz and R&B.  
Dakota Staton recorded Make It Easy on Yourself with Dominican-American arranger and musician Manny Albam's Big Band. It is featured on Dakota's album I Want a Country Man released by Groove Merchant in 1973. It was, in fact, Bacharach and David's first bona fide hit, after years spent in the business. This happened because singer Jerry Butler asked to record it, insisting that Bacharach direct the session.
Mharlyn Merritt's rendition of this classic is a departure from previous recordings. It soars and swirls leaving the listener tingling as it straddles multiple genres while remaining true to the integrity of the original. Dakota and Burt would probably like it a lot.